Monthly Archives: July 2008
Written by: The Bridge on Saturday, July 26th, 2008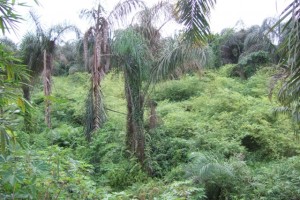 It seems you can get used to anything.  If your palmwine has a little worm floating in it, just flick it out, or strain it before drinking.  I have to admit, I haven't forgotten Talitha's dire warnings of "don't drink the palmwine", but now I say- you just got to know how to do these things!  Let me give you a brief but somewhat complicated description of Palm trees.  I say complicated because I'm not 100% sure I got all the facts straight and it sure took a lot of questions, imagination and time to figure out this much.  Getting facts aro....
Written by: The Bridge on Tuesday, July 8th, 2008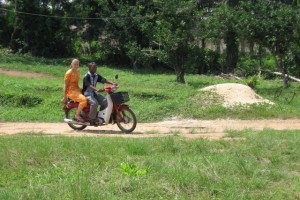 This blog is about motorbikes, since some people commented that they would like to see them. They don't exactly have souped up Harleys or Vulcans, but they have brand names like Qlink, CarGo and Demark. There are only about 4-5 different bikes, about 150cc. They look alike, have the same Jesus stickers plastered all over them and all smoke blue and are all capable of carrying around 6 people if necessary. Of course th....