Monthly Archives: September 2012
Written by: Linda Maendel on Tuesday, September 25th, 2012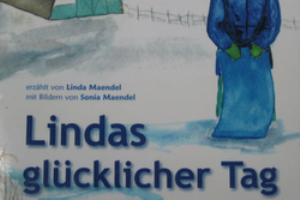 Hutterites speak a Carintian German dialect, originating from the province of Carinthia in Austria, which we fondly call Hutterisch. This language is spoken on a daily basis. However, it's unfortunately generously sprinkled with English words as well. Some of this cannot be altered as there are numerous things for which we have no Hutterisch word. These include, farm equipment, mechanical parts, cooking ingredients, medicines, and some kitchen utensils.
All Hutterites speak Hutterisch, although....
Written by: Linda Maendel on Saturday, September 8th, 2012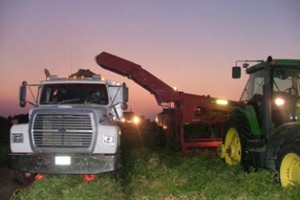 "Trucks are waiting! Everybody welcome. Thank you!" The crisp message rings from the public address system, inviting colony members to a shift of picking weeds and lumps of dirt out of newly-harvested potatoes, traveling by conveyor into the shed.
 "This is a recorded announcement!" One young woman deadpans. Grabbing gloves and a jacket she heads for the potato shed.
Every autumn brings the exciting racket of tractors, trucks and potato diggers rattling and rumbling their way to t....