Written by: Kenny Wollman on Thursday, May 23rd, 2019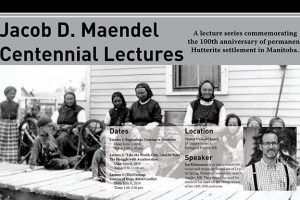 We are pleased to announce the inaugural Jacob D. Maendel Lecture Series. These talks to commemorate 100 years in Manitoba will take place in early June in Portage la Prairie, MB--we hope that this central location will make it accessible to people from all across the province.
Of all the scholars I know, Ian has done the most research in the period of the last 100 years, and everybody will undoubtedly learn a lot from his skill as a historian and speaker. You can download the series brochure 
Written by: Kenny Wollman on Tuesday, September 26th, 2017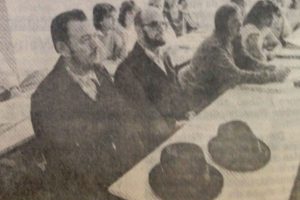 2018 marks the centennial anniversary of permanent Hutterite settlement in Manitoba.
To commemorate and reflect on this anniversary, the Hutterian Brethren Book Centre is embarking on a centennial publication project that will showcase, in broad terms, the Hutterite experience in Manitoba. To that end, we solicit your photos or suggestions of photos thought to be essential.
By means of example, themes such as settlement, architecture, engagement with mainstream society, acculturation, innovation, key events, people, and influencers will b....