Written by: Mark Waldner on Friday, May 17th, 2013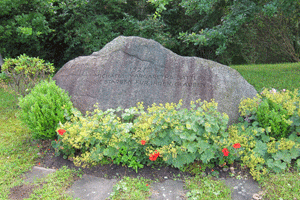 This article was originally published in German in July of 2012.
In July 2012, I was fortunate enough to be selected to receive a scholarship to attend a 2-week German language course at the Goethe Institute in Schwäbisch-Hall in Germany. During this time, our group of teachers had one Saturday free. I decided to visit Rottenburg am Neckar, where a memorial for the martyr Michael Sattler was erected some years ago. Michael Sattler was an Anabaptist who lived and worked during the 16th century.
Rottenburg am Neckar is situated about 130 km ....