"I Baptize You in the Name of the Father…"
Written by: Linda Maendel on Tuesday, March 26th, 2013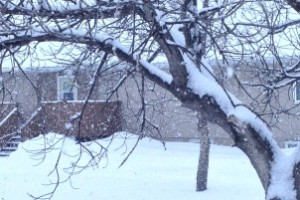 Since God in His grace has been merciful to you and through the death of Jesus Christ His only begotten Son, and the intercession of the Church has forgiven and remitted your sins. May He fill you with the powers from on High and write your name in the Book of Eternal Life. May He keep you as a true Brother/Sister in the Church to serve Jesus until the end, Amen.
This has to be one of the most moving benedictions I know. It's given right after the pouring of the water for each person baptized in the Hutterian church. This water and all it symbolizes touches and unites the hearts of all in attendance.
Upon confession of faith and vowing to remain faithful to God and the church, young people are baptized on Palm Sunday. Weeks before, those longing to take this all important step of faith, receive counselling from church leaders. This includes instruction and/or discussions on what starting a new life in God means, and how this translates into being a faithful, contributing member of the church community.
A few days leading up to baptism, special teachings from Romans 6 and Matthew 28  are observed; further instruction for the baptism candidates and also a time for reflection and thanksgiving for all baptised brothers and sisters in the Lord.
And this water symbolizes baptism that now saves you also – not the removal of dirt from the body, but the pledge of a good conscience toward God. 1 Peter 3:21.