Written by: Karolyn Hofer on Tuesday, February 11th, 2020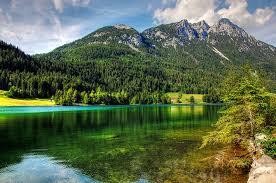 As an opening topic for my blog, I asked some friends,  "What are some commonly asked questions none-Hutterites ask Hutterites?" I got some important, and yes, predictable responses, but by far the most interesting was, "Where are you from?" Where am I from? Seeing we are dressed differently, and speak a foreign language, I always imagine a faraway, improbable country people expect when they ask us, "Where are you from?" But then we have to answer, "I live near Rochester," or "near Brandon," near Sioux Falls, or Winnipeg. T....
Written by: Louie Vetter on Monday, December 30th, 2019
Heavenly Father, we come to you in prayer at the start of this New Year with bended knee and humble heart. We start by first giving you thanks for the year that just went by. We thank you for keeping watch over us and shielding us from the many misfortunes and disasters that undoubtedly swayed over our heads and homes. From fires and floods, from accidents and calamities, and from Satan himself who stalks around the House of God like a roaring lion to see whom he can trick or beguile into his dark empire with his traps and snares.