Written by: The Bridge on Friday, September 1st, 2006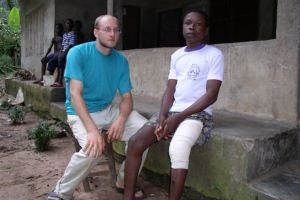 One morning awhile back, when Eddy Vetter was still here,
a women came with her son
who had had an accident a year ago. A motorcycle hit him and
broke his leg and hip
. After that happened, the father left home so that he wouldn't have to pay for anything and now the women and her 4 boys have to fend for themselves. It's still a young family and the....