Written by: The Bridge on Monday, April 24th, 2006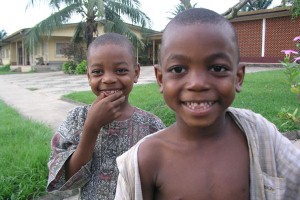 Hi, all you younger generation,
Thanks for the encouraging comments that you are posting for us, here in this far away part of the world. We need your prayers, and we need to hear and know that despite the bleak picture you hear about, you are standing behind us. Yes, it is a daily struggle to keep Palmgrove going with the basic necessities like food, drinking water, toilets that flush and showers that run etc. One must however realize, that this is a third world country, and half of our world lives with this as standard. Therefore as Christ....