Category Archives:
Nigeria 2008
Written by: The Bridge on Friday, May 9th, 2008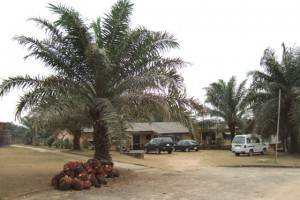 Hello to everyone! It seems many people wonder about our living conditions here in Palmgrove, so I think it's time to write about it.We get questions and comments about electricity, our house, our rooms, our water and cooking, so I'll try to answer some of your queries.
First and foremost, yes, we DO have running water and flushing toilets in our house- most of the time.The only time these will not work is when our water tower is empty.When we don't have electricity for too long a time, maybe a week, then we will need to start our big generato....