Category Archives:
Nigeria 2006
Written by: The Bridge on Saturday, September 23rd, 2006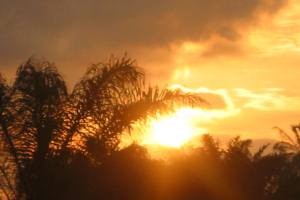 Ok, this is the final post for this adventure.
Paul Vetter and I
will sit down one last time for a meal of Gari with Afang soup. You've been a wonderful audience! Thanks a lot for your comments, they made the blogs come more alive. Hopefully, I've been able to give everybody a better picture of what this place is all about. However, reading some of your comments, and emails that I got, I realize that I can never fully explain this place to ....