Category Archives:
Nigeria 2006
Written by: The Bridge on Monday, July 3rd, 2006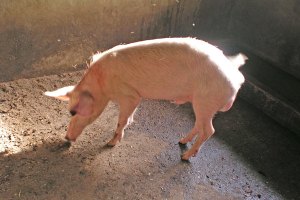 Palmgrove has a few small
enterprises
that are beginning to bring in money, not much though, but it's still better then nothing. The Palmgrove construction crew are out almost every day, doing work with the loader and grader. At this time of the year it's often raining, so at times they have to wait a few days for the ground to dry. They really need someone to teach them how to use the equipment properly, they keep misusing it, getting flat tires and minor breakdown....