Category Archives:
Recycling
Written by: Linda Maendel on Tuesday, June 9th, 2020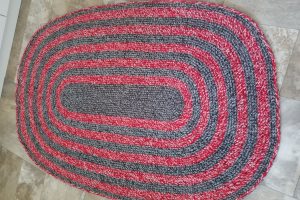 When our eyes see our hands doing the work of our hearts, the circle of creation is completed inside us, the doors of our souls fly open and love steps forth to heal everything in sight." -- Michael Bridge
With COVID 19 hanging over the entire world like a depressing grey cloud, I am quite content to stay home in order to help 'flatten the curve', since I have a few tasks begging to be finished. There is bedding sitting on my sewing machine, stories on my computer and a new ve....
Written by: Linda Maendel on Wednesday, May 30th, 2012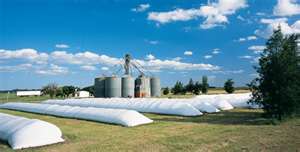 In recent years gigantic grain bags have become a common sight on the prairies. Like giant white sausages, stretched out across fields, these bags are quick to set up when farmers run out of grain storage space. However, once the 'grain sausages' are emptied there are tons of plastic begging to be recycled.
Green Acres Hutterite Colony, near Bassano, Alberta answered this call. They operate a large scale recycling business, Crowfoot Plastics, the first of its kind in Alberta. I learned about ....