Improvement Glimmers!
Written by: The Bridge on Tuesday, May 2nd, 2006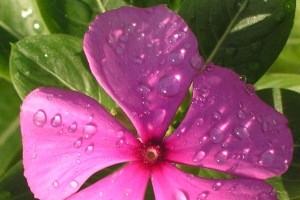 Behold, I send you out as sheep in the midst of wolves. Therefore be wise as serpents and harmless as doves. Matthew 10:16. Somehow, I think that this is a very fitting verse for our situation. There are so many people who will simply try and take advantage of you, and then there are others, who are honest about what they are doing. Somehow, we have to discern between one and the other.
Last year, about this time, Paul Vetter wanted to buy tires for the grader. Unfortunately, the money was stolen and he was shot in the process. Now here he is, a year later, finally getting the job done. The right tools to work with, are sometimes hard to come by. We have to use our imagination when it comes to devising tools to complete the job. Paul Vetter made this homemade tool, to extract the air valve from the tires. What it takes an hour to complete at home, can easily take 2 days around here. It's a strange world out here. Eddy Vetter and Paul Vetter are getting the equipment back into running condition. These people don't fix things until it stops moving, until then, everything's just fine. Joseph, the plumber, finally got most of the water leaks fixed. The other day the water tank started overflowing because it's no longer leaking away, so that's a good thing.
Lately, we've not been feeling too good, some of us worse than others. I suppose the strange environment and foods finally caught up to us, so things are even slower than normal. Hopefully we'll be up and running again in a short time.