Tag Archives: Hutter
Written by: Jesse Hofer on Monday, January 21st, 2013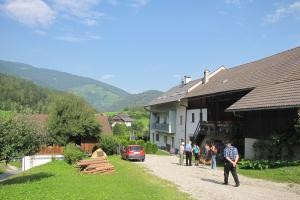 Jakob Hutter was born on the Pröslhof in Moos in the Pustertal in South Tyrol near the village of St. Lorenzen. Our visit to the hamlet in the Tyrolean Alps was on a breathtakingly peaceful Tuesday morning. The Hof is within site of the Michelsburg, another castle where several Anabaptists were imprisoned. The elderly homeowner had prepared a doughnut-like pastry with fresh berry jam and juice. During our visit, we discovered from an old photograph and caption that Jakob Hutter's name may not come from his occupation as hat-maker ("Hut" is G....
Written by: Jesse Hofer on Thursday, January 17th, 2013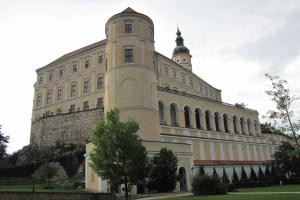 The following blog post is Part 1 of 4 planned posts about a Hutterite history tour I was privileged to experience in the summer of 2012.
Part I will provide an introduction and brief overview of our tour.
Part II will touch on places and events relating to Jakob Hutter's early life.
Part III will present surprising new details surrounding Jakob's Hutter's arrest and execution.
Part IV will describe a planned Hutterpark in the city of Innsbruck, Tyrol to celebrate the Anabaptist-Hutterite history in the region.
I received an impo....