Tag Archives: launch
Written by: Mark Waldner on Wednesday, April 4th, 2012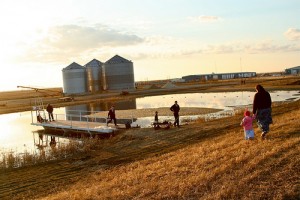 Finally, after two years of on-again off-again work, after lots of planning, changes, updates, calls and emails, we are finally launching hutterites.org!
The purpose of Hutterites.org is to share our lifestyle with an interested audience. We realize that during our history and even today, Hutterites have often been misunderstood.  And often people who don't understand or who have no contact with Hutterites, form misconceptions and allow false impressions to shape their views.  We hope to alleviate some of these misconceptions by presenting....
Written by: Linda Maendel on Tuesday, March 20th, 2012
Welcome to our brand new website! I'm excited that I was asked to blog here from time to time and even more excited that this website is finally up and running. No doubt, you will find this site informative and interesting, and hopefully it will give you insightful glimpses of the Hutterite way of life. I'm Linda Maendel and work as a full time Educational Assistant in my colony school. In my free time I love to read and write; that's why blogging is a good fit for me. I also have my own blog, which is about a year old now. Feel free t....