Friends and Neighbours 2022
Written by: Julian Waldner on Tuesday, December 20th, 2022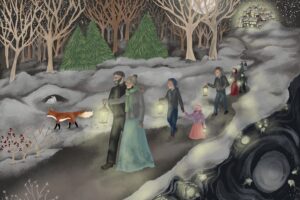 Hello friends, I hope you are having a restful and joyful Christmas celebration with friends and family. Like last year, we would like to share some of our celebration with you! On the 28th of December, we will be streaming an evening of Hutterite choirs, small groups, trios, instrumental pieces, poetry, artwork and Christmas messages. On 7:00 PM CST on that day, you can watch our live premier from the link below.
We hope you can join us online on the 28th and we hope you enjoy!
From all of us to you, we wish you a Merry Christmas and a blessed New Year!