Written by: Paul Wipf on Saturday, June 23rd, 2012
DONALD W. HUFFMAN

ABSTRACT. In this study of the Hutterites, an Anabaptist Protestant sect tracing its roots to 1528, an attempt is made to discover the qualities that have enabled their colonies to survive and thrive in North America. It is found that the Hutterite beliefs of community of goods and self-surrender to the will of God are central factors which explain their long-term survival and the high degree of social cohesion they have achieved. The incentive to work for the common good, which has enabled them to remain economically viabl....
Written by: Paul Wipf on Thursday, April 26th, 2012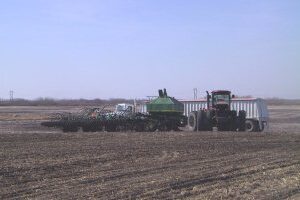 Behold, how good and pleasant it is for brethren to dwell together in unity
(Psalm 133). On Hutterite colonies the overarching aim, beyond earning an honest living, is to create an atmosphere that is conducive to a Christian life as King David mentioned above.
There are approximately 31,000 Hutterites in Canada, living on 340 colonies. Each colony has approximately 18 families working together to farm an average of 8,800 acres, or about 490 acres per family. A five hundred acre family farm would not be sustainable with today's hig....