Written by: The Bridge on Sunday, February 17th, 2008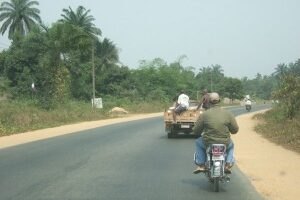 Before we left for Africa we were told many times that the culture shock would be one of the big challenges that we would face. Like most people I looked forward to it in both anticipation and dread.
The first signs of having entered a different culture were obvious when I entered the Lagos airport; I was hit by the fact that there were mostly black people in the baggage pickup area. This might sound very irrelevant, but the fact is that everyone was looking and watching the white people, as there were only a handful in the entire airport. Lea....